L.A. GUNS Release Live Video For "No Mercy"
L.A. GUNS Release Live Video For "No Mercy"
Taken From The New "Made in Milan" CD/DVD/Blu-Ray Due 
March 23rd via Frontiers Music Srl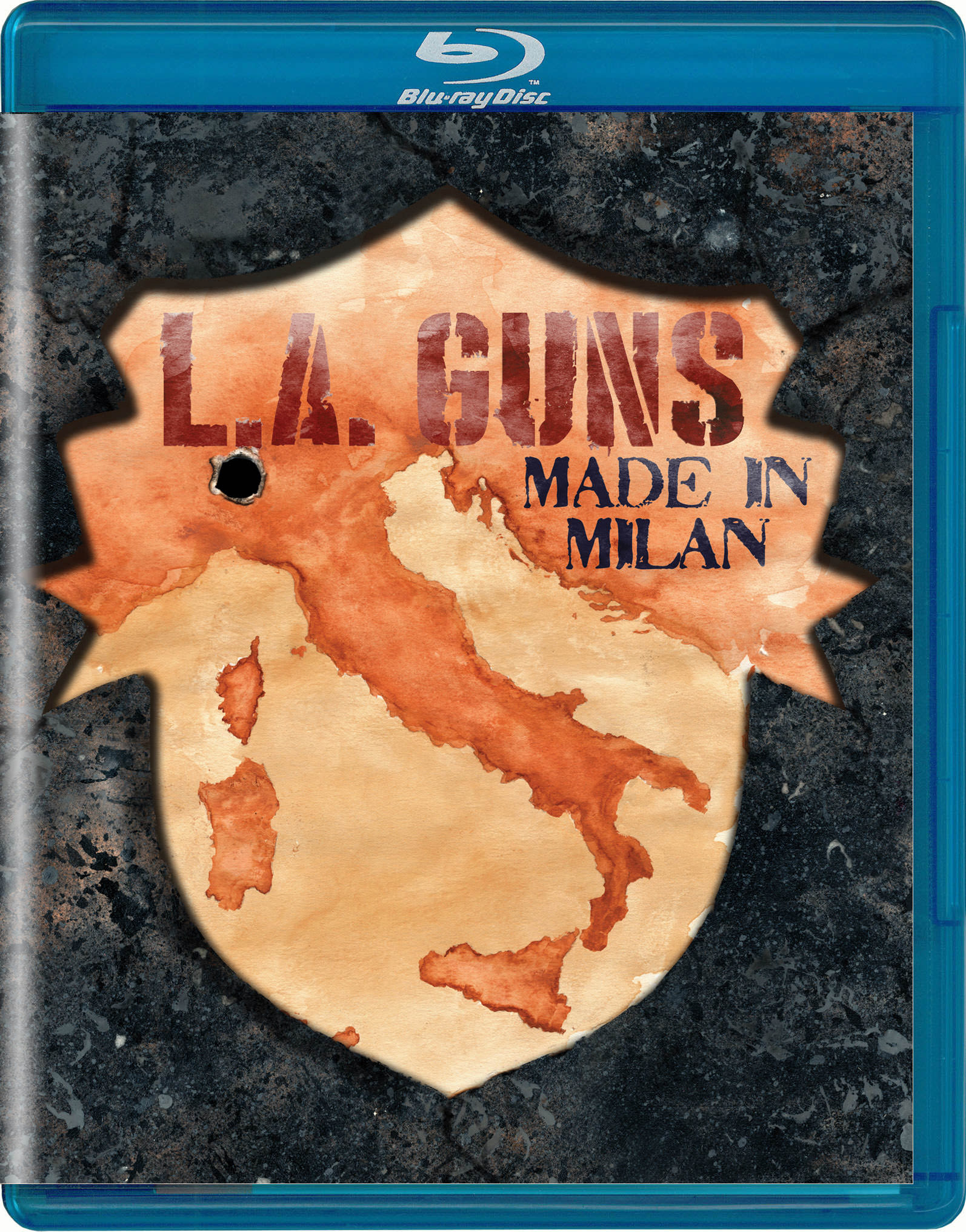 October 2017 saw the reunion of Tracii Guns and Phil Lewis as L.A. Guns with the release of their first album together in over 17 years entitled 
"The Missing Piece".   
With a new-found energy and the enthusiasm 
L.A. Guns
stormed onto the stage in Milan, IT for the 2017 edition of the 
Frontiers Rock Festival
 they recorded their mind-blowing set and the rest is history.  Today the band releases a live video taken from this event for the song 
"No Mercy".  
Watch it 
HERE
.
This once in a lifetime performance was recorded and will be released on CD, DVD and Blu-Ray formats.  The album, which is aptly named "Made in Milan", will be released March 23rd via Frontiers Music Srl.
The band has also launched a pre-order store in the U.S. that includes signed items, t-shirt bundles, vinyl, and more.  Visit the store 
HERE
.
This current incarnation of the band has been touring non-stop and the cohesiveness of the unit, not to mention Phil's stunning and unique vocals and Guns' mind-bending guitar playing, are on full display here. A must hear and listen for all fans of the band, both new and old school!
Track Listing:
CD:
1. No Mercy
2. Electric Gypsy
3. Killing Machine
4. Bow Solo/Over The Edge
5. Sex Action
6. Speed
7. One More Reason
8. Kiss My Love Goodbye
9. Don't Look At Me That Way
10. Malaria
11. Never Enough
12. Jelly Jam
13. The Ballad Of Jayne
14. Rip And Tear
DVD/Blu-Ray:
1. No Mercy
2. Electric Gypsy
3. Killing Machine
4. Bow Solo/Over The Edge
5. The Bitch Is Back
6. Sex Action
7. Speed
8. One More Reason
9. Kiss My Love Goodbye
10. Don't Look At Me That Way
11. Malaria
12. Never Enough
13. Jelly Jam
14. The Ballad Of Jayne
15. Rip And Tear
BAND MEMBERS:
Phil Lewis – Vocals
Tracii Guns – Guitars
Johnny Martin – Bass
Michael Grant – Guitar
Shane Fitzgibbon – Drums
For More Info Visit:
ABOUT FRONTIERS MUSIC SRL
Originally founded in Naples, Italy in 1996 by Serafino Perugino as a distribution company, Frontiers has developed into one of the premiere independent rock labels in the world. Synonymous with quality music across a broad spectrum, the company has worked with genre heavyweights such as DEF LEPPARD, WHITESNAKE, JOURNEY, YES, ELECTRIC LIGHT ORCHESTRA, RICK SPRINGFIELD, STRYPER,
WINGER, MR. BIG, NIGHT RANGER and more. Aside from providing a home for classic artists, Frontiers also boasts a wealth of young, upcoming talent that, coupled with a savvy and forward-thinking A&R and marketing approach, will be developed into the future of rock 'n roll. With millions of records sold and multiple Top 10 album chart entries around the world, the label has also expanded with offices in the USA (Nashville) and UK (London). With a deep commitment to and passion for music and the artists who create it and with massive global distribution, sales and marketing channels, Frontiers is the home for both established and emerging rock acts.
Subscribe to be alerted when we add new videos
Follow the 'Newest From Frontiers' playlist on Spotify